HARD FOUR was founded by Bronx born Writer/Producer Sean J. Quinn and Director/Producer/Comedian, Brian Cichocki.
Hard Four Productions is proud to release the premier of the Rock Cinema "Cold Cold Coffin" – October 26th 2019.  Next up in 2020 is the Off-Broadway World Premier of the Play "Sold" – A new one-woman play by Michael Murphy, adapted from the novel Sold by Patricia McCormick. The play was originally developed in 2015/2016 starring Samira Wiley ("Orange is the New Black", "The Handmaid's Tale"), and Directed by Brian Cichocki. Mahira Kakkar will star Off-Broadway. The acclaimed novel by three-time National Book Award-nominee Patricia McCormick has sold over 500,000 copies worldwide, and has been translated into 12 languages. It was nominated for the National Book Award for Young Adult fiction in 2006.
BRIAN CICHOCKI
Directing credits include
Film/TV: Henry the 9th, The Pearl, SCOTUS and the City.
Stage: SOLD, The Homecoming, One for the Road, The Crucible, Refuge, Kerry & Angie, The Homeless Secretary, Fear of Rats, Godspell, Kindertransport, and The Dutchman.
He is also an accomplished Stand-up Comedian, and has appeared on Gotham Comedy Live, AXS TV. He has performed in many New York City Clubs such as Caroline's on Broadway, Gotham Comedy Club, and Dangerfield's. He has also opened for and worked with such greats as Paul Reiser, Jim Breuer, Patrice O'Neal, Sebastian Maniscalco, Tom Rhodes, Jackie Martling and many others.
Brian has coached actors for Broadway and Film, and has taught acting and directing at Montclair State University since 2008.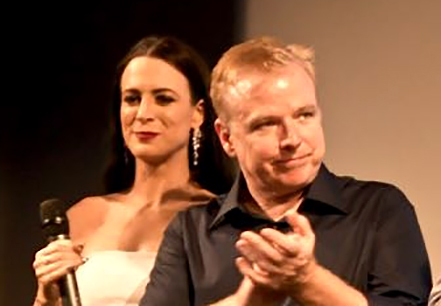 SEAN J. QUINN
Sean J. Quinn co-founded the theatre company "Group of Eight" after an Ensemble Studio Theatre summer conference. The eight actors and writers, including actor Dolph Lundgren ("The Expendables", "Rocky IV"), produced plays by Jane Anderson, Stuart Spencer, JD Zeik and Craig Lucas.
Quinn's credits include productions at The Living Theatre, EST and appeared in the indie cult film "Gravesend", presented by Oliver Stone. During his tenure as one of the Lead Engineers for The Nederlander Producing Company of America, Quinn studied playwriting at NYU Tisch School of the Arts. His play Drink was workshopped by Drama Desk Award Winning Director Josh Hecht. Quinn's other plays have been read at EST, Naked Angels and his play "MGW" premiered OFF BROADWAY at the Lion Theatre. He has written several screenplays, published short stories and has developed scripts for Vin Diesel's production company One Race Films.
---
CONTACT